Guarantee Settle and Overrun Pricing Available
---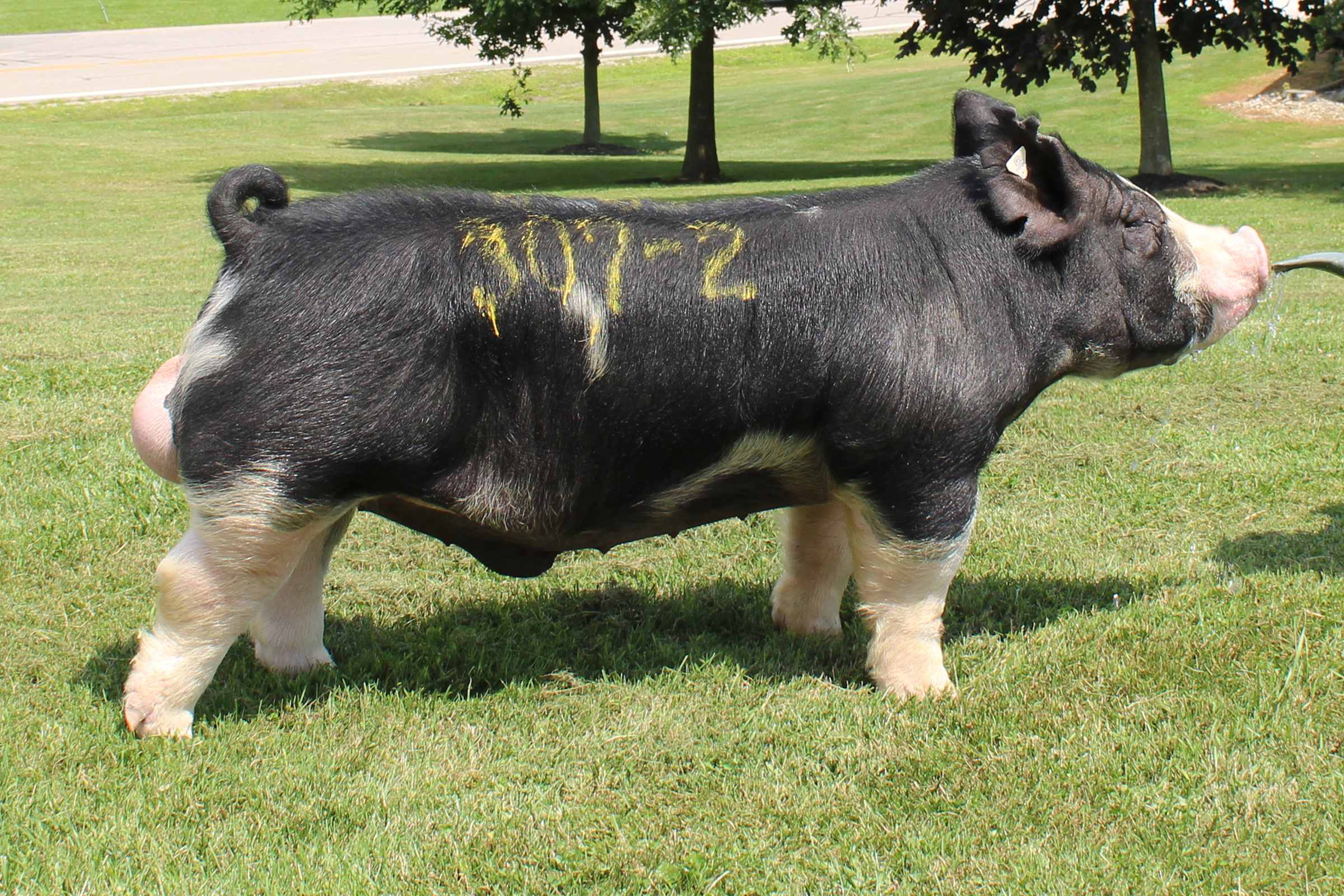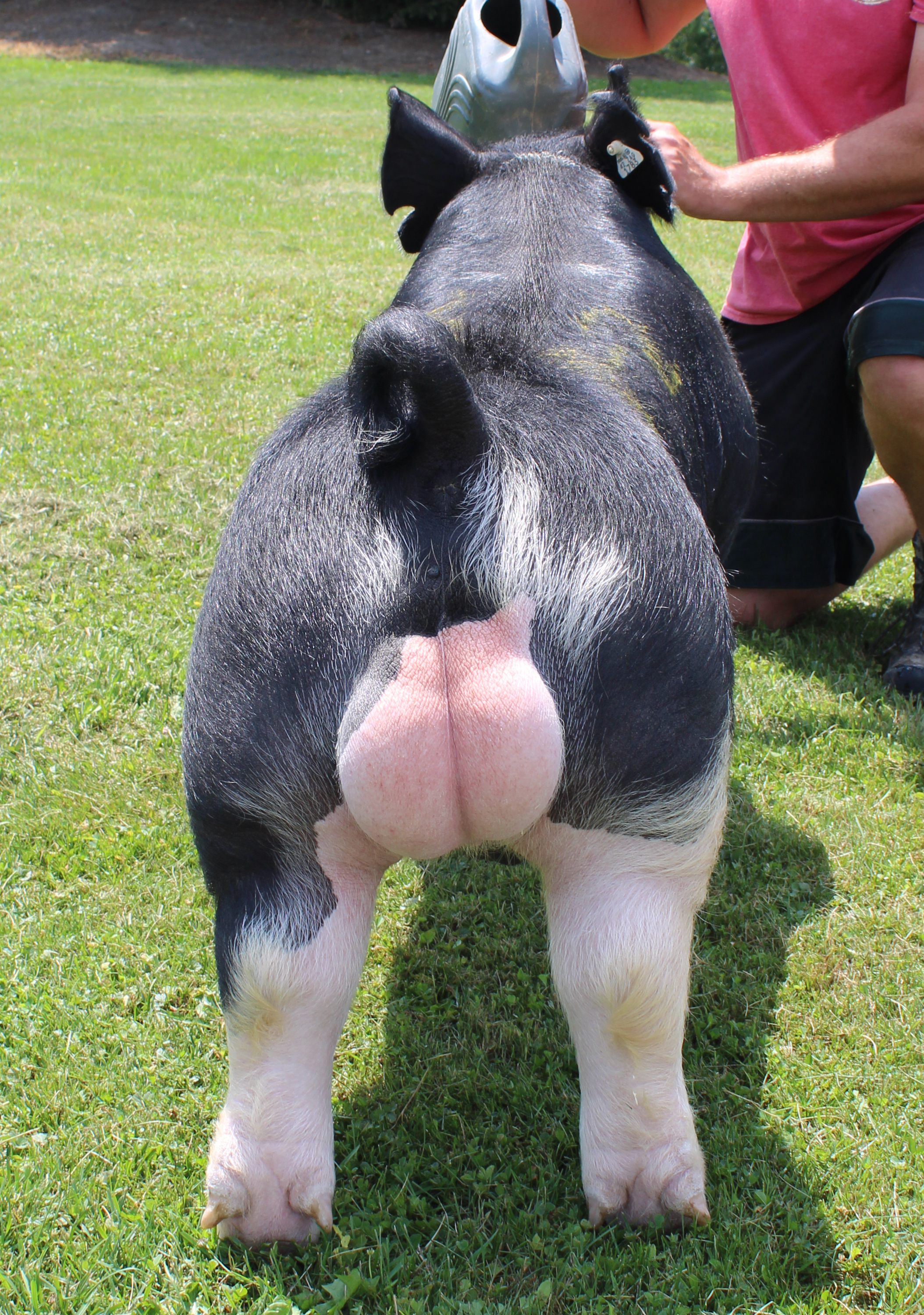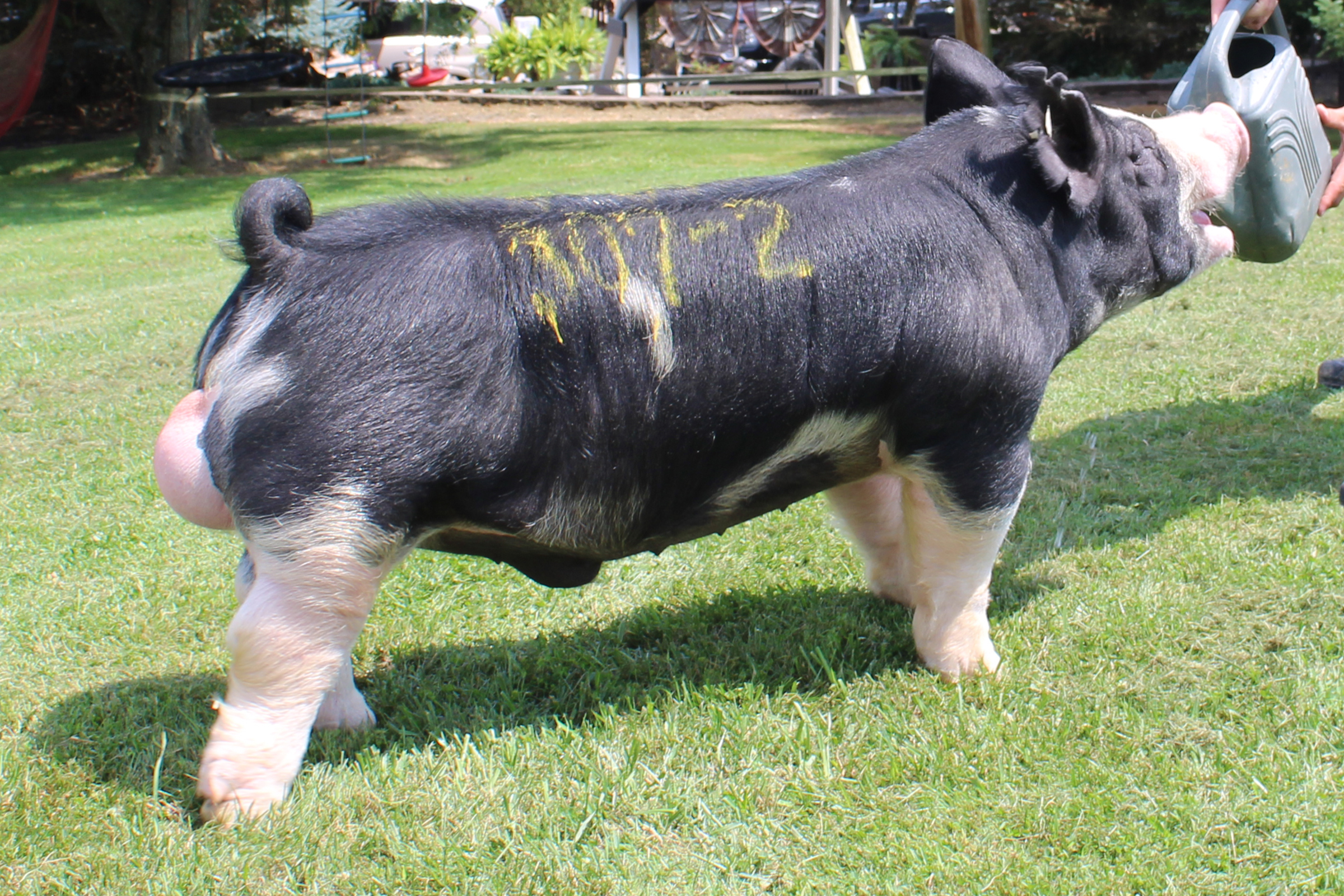 ---
Midnight Rain
$150 /Dose - (Guaranteed Settle)
Sire:
CDNO1 Straight Up Gangster x WTX9 Monster 20-3
Dam:
BTCO Miss Rosette Count 3-4 x REM Hawkeye 7-4
---
---
---
Bred By:
Brice Conover, IA
Owned By:
Shipley Snyder Berks
Midnight Rain was the top selling Berkshire boar at the 2023 National STC. He is stout and athletic with great range of motion. He has huge legs and big feet with great thickness. He is square topped, square rumped and square chested with a wide stance front and rear. This guy is exciting! He would be an excellent choice to make those Berkshire females that will compete at any level and have the power and shape to make great male prospects. He has ideal skeletal design with great flexibility, plenty of muscle and look.