Guarantee Settle and Overrun Pricing Available
---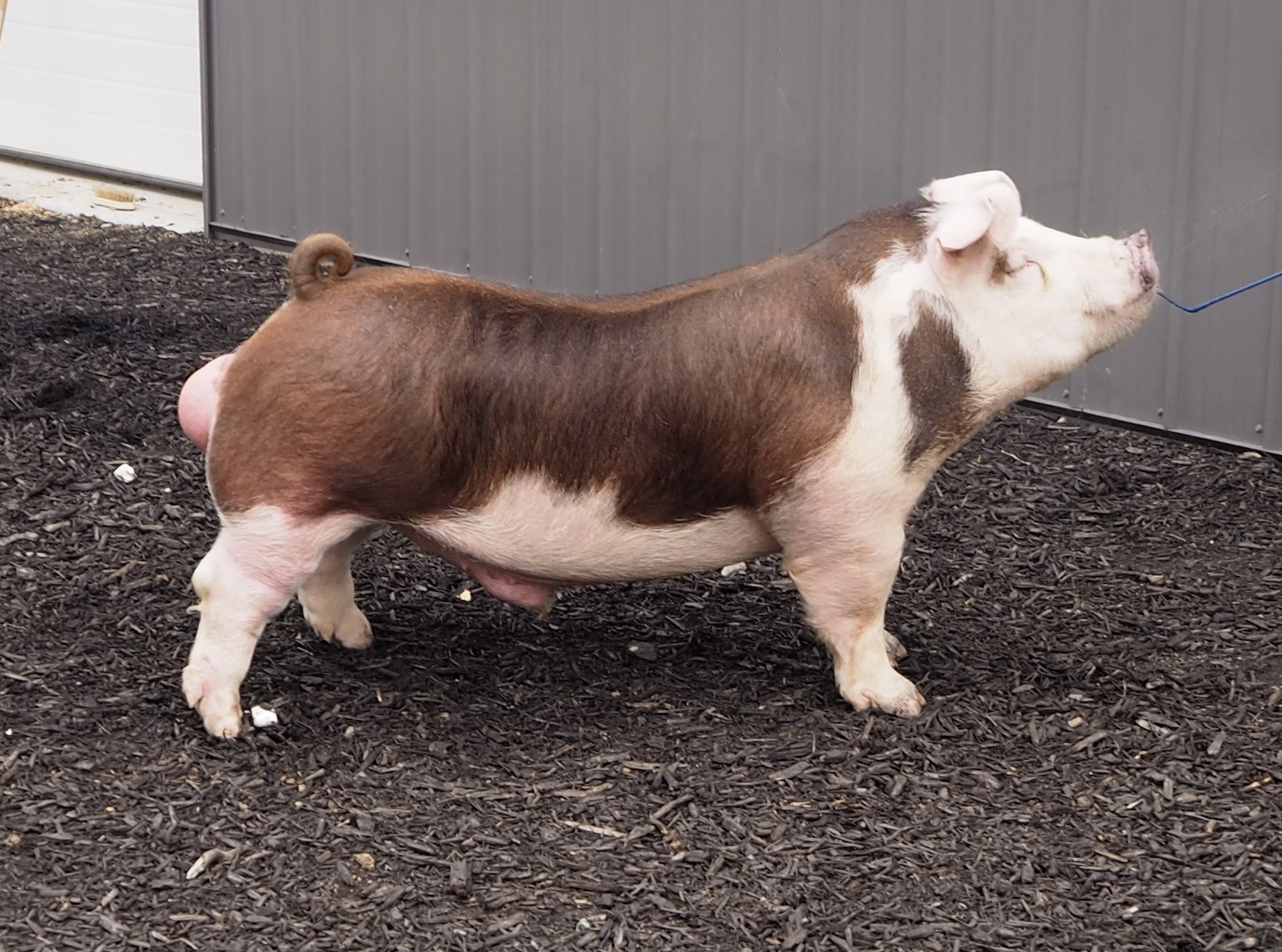 ---
Gorilla Jr
$100 /Dose - (Guaranteed Settle)
Sire:
Ritz Gorilla Warfare
---
---
---
Owned By:
Shipley Swine Genetics
We wanted to add a high quality Hereford boar this summer and when Matt sent me his video, I was impressed. We continued to visit about him for about 30 days; when he sent me the last video, it was easy to see he had grown into a really top prospect. He has lots of width of body, structure and power. He is a big bladed boar, big square top and big full rump. He is very athletic and has a really good hip and leg. His sire Gorilla Warfare has ben a really good sire. His dam is a littermate to the Reserve Champion boar at the 2020 Midwest Herford Show. She is also the dam of Megatron, the Reserve Champion Hereford boar at the 2021 STC that sold to Crossroads. This guy is bred to sire very high quality Hereford pigs!