Guarantee Settle and Overrun Pricing Available
---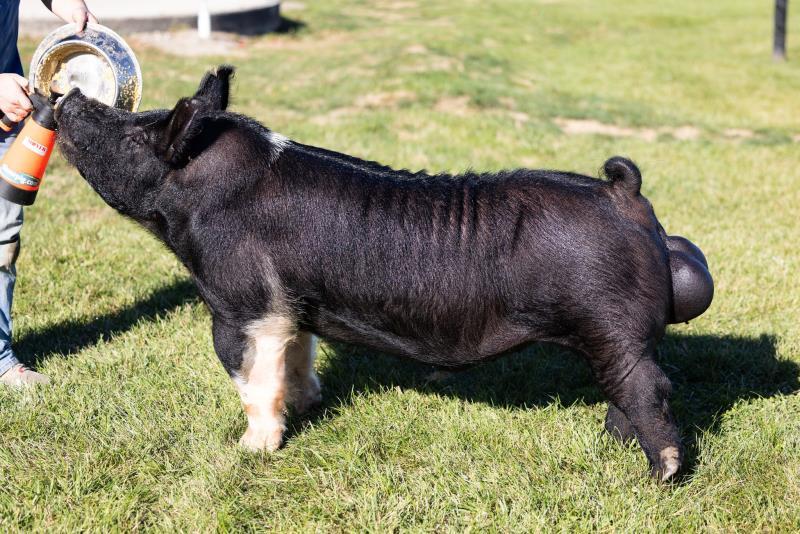 ---
Forget Me
$150 /Dose - (Guaranteed Settle)
Sire:
JLO Looking Good 13-1 x Darn Good 9-2 x JL7 Alibi 20-8
Dam:
JL9 Dorothy 14-1 x JL7 Tike x JL6 Land Lock 14-1
---
---
---
Bred By:
Joe Lancaster, OK
Owned By:
Shipley Swine Genetics
I could not pass up the opportunity to own another Joe Lancaster Hampshire boar that was loaded with a lot of Joe's older best sows. Forget Me hit me hard, He is a young, athletic looking boar that will be 2 in March. He is built from the ground up; strong pasterns and big toes. He is stout boned and wide chested as well as tall fronted with nice frame size. He has excellent hip and hind leg. When you study this guy from the top down, he is very stout headed but still young headed, massive bladed with a wide top and bottom. He has a big massive square top and rump. As Kevin says, he is loaded with true Hampshire muscle. I have never had a Joe Lancaster boar that doesn't sire fantastic females that can flat raise pigs and still have muscle.