All Showpig Semen is 50% off!
---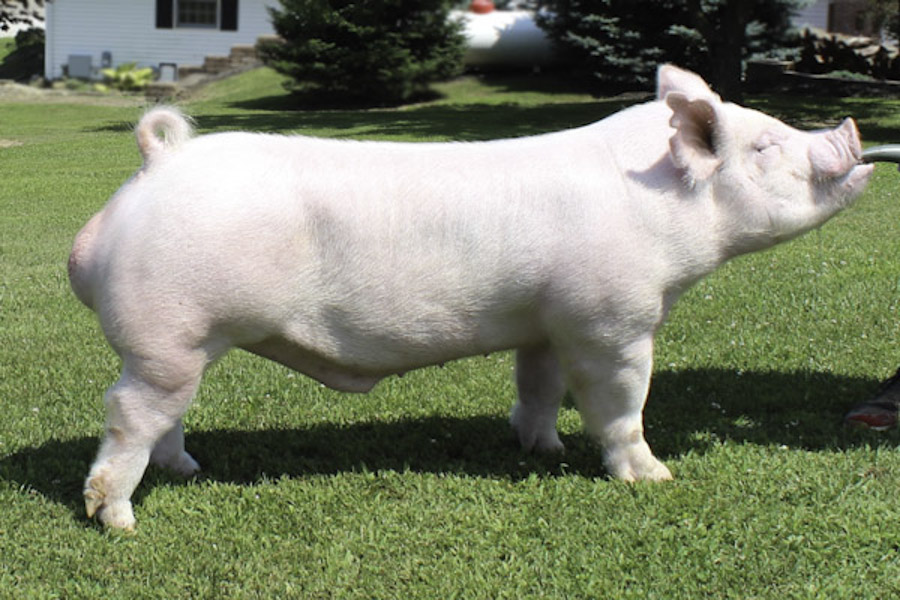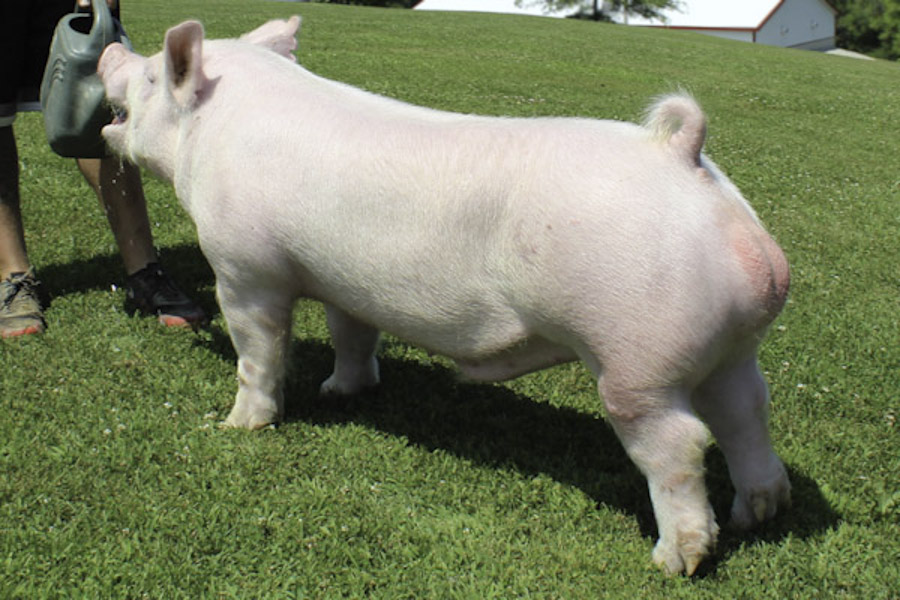 ---
WGW Cover Boy
$50/Dose
Sire:
WGW Pretty Boy x TMF6 Light This
Dam:
WGW Miss Dasher 27-4 (George's #1 Sow) x JGR3 Attraction
---
---
---
Owned By:
Shipley Swine Genetics and George Watson
We love being able to add a great boar to our program out of George's #1 sow. You always hope to find one like Cover Boy but you never do. You always want to build one from the ground up with big square feet and toes. You want their joints to be super clean and you always want the angles to be right. You want extra rib shape, heaviness of structure and extra heavy bones. You want those bones to be Flat! Then you want eye appeal, extra muscle, a straight top line, a little slope to their tail (for pigging ease) and 14 perfect teets. You want this to all blend together in one package that moves like a cat with a heads up cocky look. Cover Boy has all of that. We think this boar is the real deal not only in design, shape and soundness. He has a super explosive pedigree that includes Spud, Moonshine, Badger in the pedigree multiple times as well as Spud bred to his littermate sister twice. At Hog Shows today, all the most talented judges talk about hip and hind leg, the way the back feet hit the concrete, how square his back leg and foot are as he moves across the ring. Having great flexibility and look goes straight to the top of the class. Cover Boy is special and is an outcross to most of the popular Yorkshire pedigrees today. 100% Natural. Straight out of Georges slatted finishing barn. Zero Paylean. Zero Fit. Zero High Protein Feed.