Summer Sale - 50% off most boars! Call for details!
---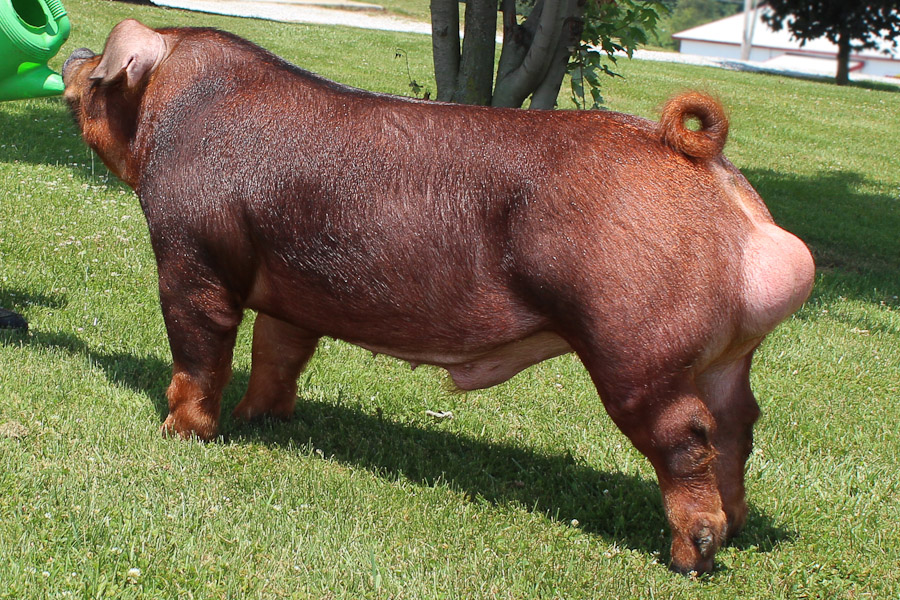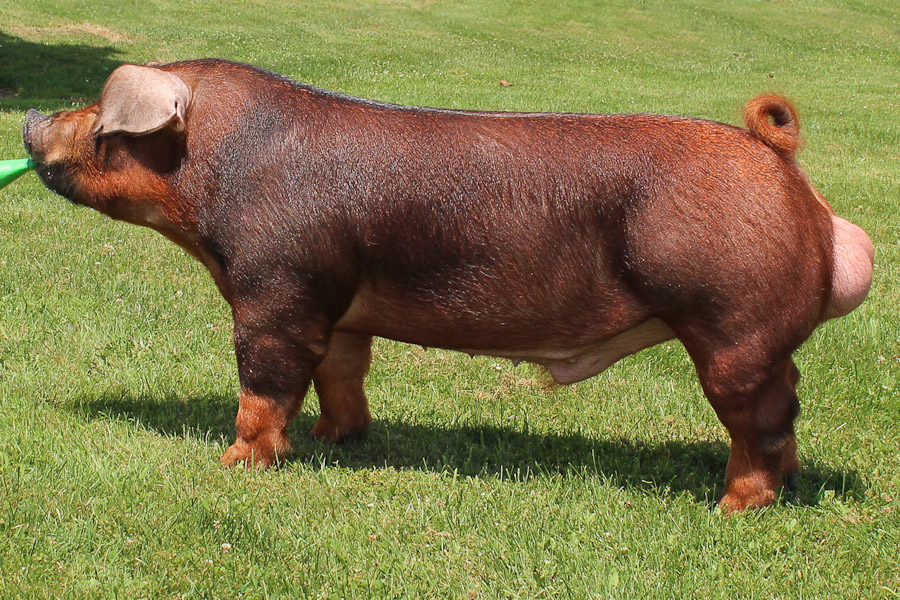 ---
Shoot Out
$50/Dose
Sire:
Grand Slam x Glen Rock x Mega Watt
Dam:
Focus 203-9 x Focus x Asia
---
---
---
Bred By:
Shipley Swine Genetics (OH)
Owned By:
Shipley Swine Genetics (OH)
Shoot Out is a littermate to Slap Shot and the littermate gilts to these two that we are planning on keeping are incredible! Shoot Out is the heaviest boned and biggest ribbed of the two. His maturity pattern is faster. (147 days to #250) He is tall fronted but not as big as scaled as Slap Shot. We love his shape of top, fullness of rump and extra square look he gives you from behind. He too is clean jointed and clean throated. He is flat boned, big legged and big footed with extra big declaws. He has 7-7 on the underline and they are really high quality at 100#'s. Shoot Out is another very unique Duroc boar with a great future! It will be fun to see which one does the best job breeding.