Over Run Available, Call for Details!
---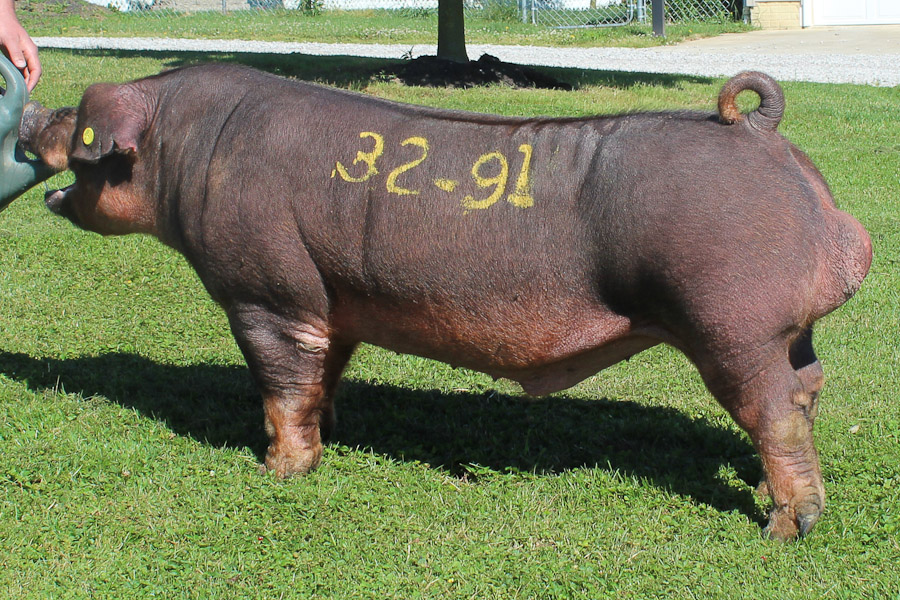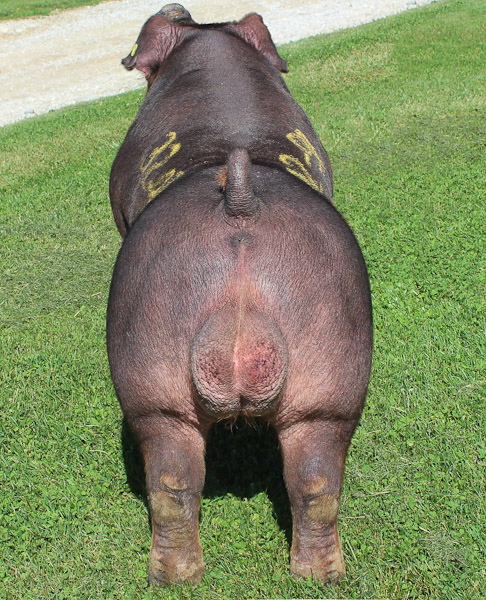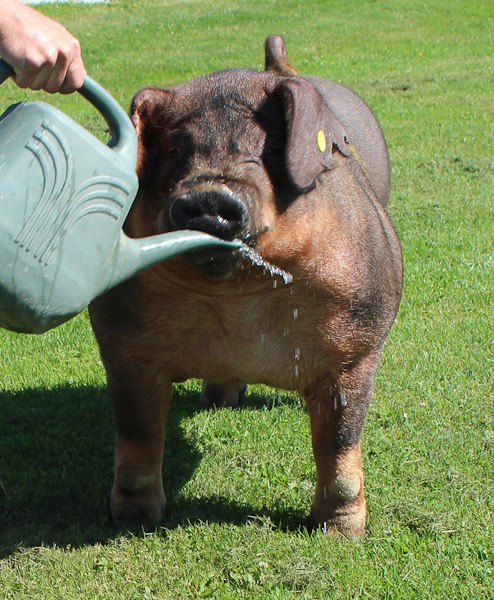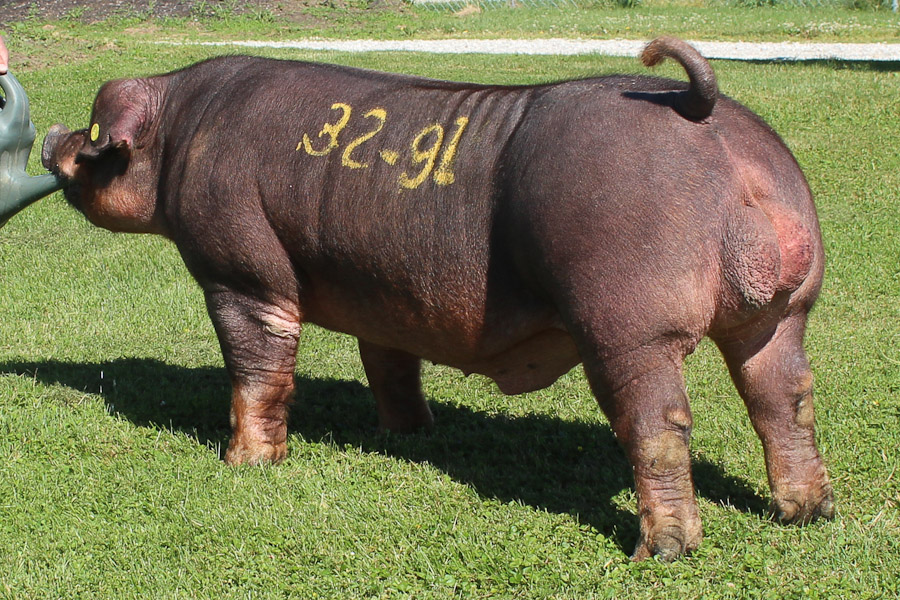 ---
After Shock
$100 /Dose - (Guaranteed Settle)
Sire:
Making Change (Cheap Money)
---
---
---
Bred By:
John Huinker (IA)
Owned By:
Shipley Swine Genetics (OH)
We purchased this boar at the 2019 World Pork Expo. He was the "really different one" at the show. He combines bone, tremendous foot size and toe spread with length of neck and length of hip (he was undoubtedly the longest hipped boar in the barn). He is tall fronted with a huge rib, lots of muscle and lots of body. He is stouter scaled and bigger boned with tremendous growth and great flexibility. After Shock was raised on slats with no paylean and no fluff, just normal hog feed. (1.78 WPDA / #385 at 7 months of age) After Shock is one tough hog bred to make really good Duroc hogs! Making Change, his sire, has already sired Champion boars and gilts at state and national shows across the United States. His underline quality is excellent and his hip and hind legs are special. This guy will see a lot of service here. One very unique boar bred to make Duroc show gilts, boars and barrows that can compete and win shows across the country!