Winter Sale, Most Boars 50% off! Call for Details!
---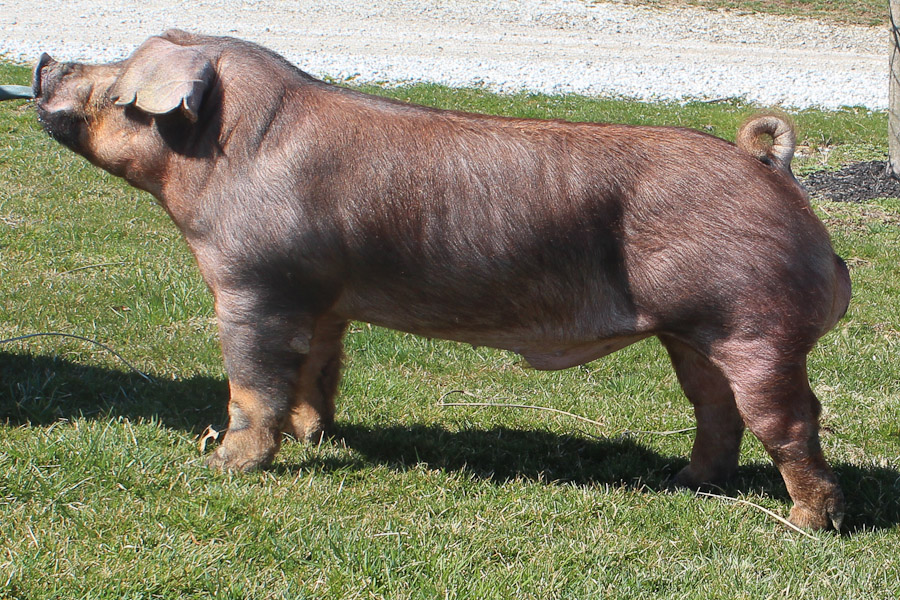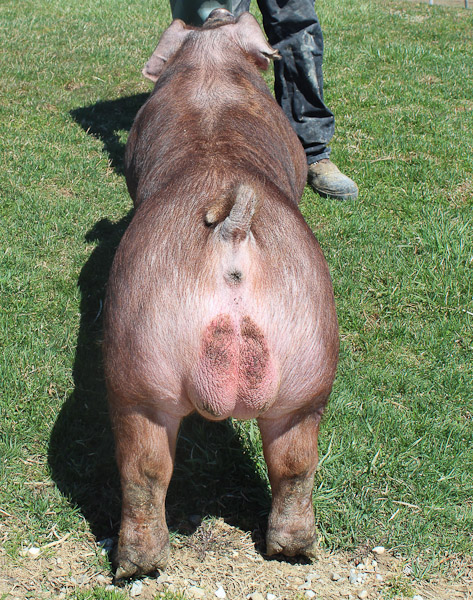 ---
Padre
$50/Dose
Sire:
Focus x Attention x He is the Pne
Dam:
Bear Claw x Prison Style
---
---
---
Bred By:
Shipley Swine Genetics (OH)
Owned By:
Shipley Swine Genetics (OH)
When Padre was #30, Jake Holt came in the office and told me that 283-4 Focus was really big league. He said, I don't mean just really big league, I mean really really really big league! I had to go look. This guy was fun to watch grow up, and yes, he is one of the few premiere Duroc boars in the country. He was pictured at 9 months in his work clothes after we had used him here for 3 months. He has a great sire and grand sire and his dam is awesome (she is sired by Bear Claw who is out of arguably the best Duroc litter in the last few years). He is flat boned as hell and has great big legs and excellent foot size. He has big bold shoulders and nice rib shape, very upheaded with a long and attractive head and neck. He has good bone width up top and underneath. Padre is tall fronted with a dead level top line and excellent slope to his tail head. He has a perfect underline with 14 teats. We love this guy's hip and hind leg and his joints are clean and the set to his back foot is special. He has a great design and look with lots of muscle.